Products
VPECKER E4 V8.3 Malaysia Version Multi Functional Tablet Wifi Scanner
Model:
Description:
VPECKER E4 Language Available:

More than 22 languages available: English, Japanese, German, Russian, French, Italian, Spanish, Portuguese, Polish, Turkish, Dutch, Hungarian, Korean, Czech, Arabic, Indonesian, Persian, Thai, Vietnamese, Finnish, Swedish, Romanian, etc.
Note: It will take English by default.

VPECKER E4 Function Coverage:
Quick Test
Key programming
Read ECU Info
Oil change, Idle speed learning
Read DTCs
Idle speed Adjustment
Erase DTCs
Ignition timing adjustment
Clear learning value
Camshaft timing control learning
Data Stream
Maintenance functions
Actuations
ECU Initial startup
Read freeze frame data
ECU initialization
Read/Write VIN
Basic Reset
Control unit adaptations
Throttle adaptations
Air bleeding
Level calibration
Theft alarm Reset

VPECKER E4 Product Introduction:

* Vpecker E4, android based multifunctional diagnostic tool with 8 inch tablet developed by IDUTEX, covers over 78 manufactures from Asia(China, Japan, Republic of Korea, Malaysia ), America, Europe, Australia. Featuring powerful diagnostic functions with overall special functions(resetting & coding & programming) , and professional data replay, data stream analysis for automobile repacking. It meets the customer's requirement and would be the best choice for workshops and mechanics.
* Vpecker E4 include global version, Malaysian version, same function, supported vehicles different.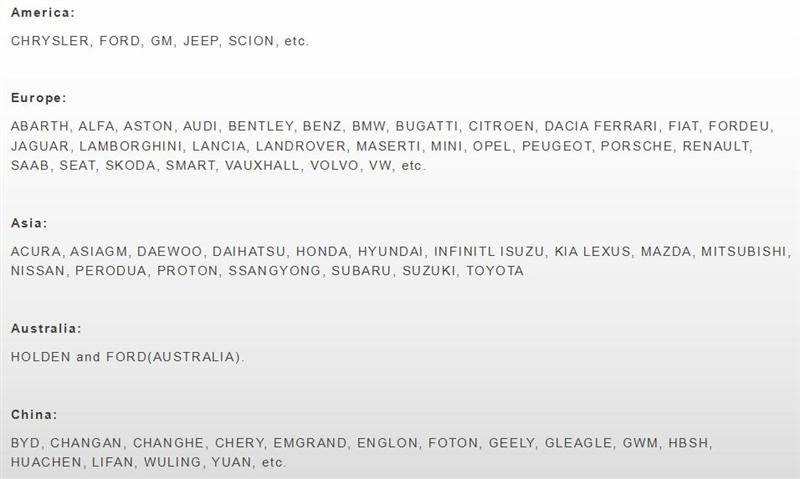 VPECKER E4 Product Features:
* 8 inch multi-touch screen.
* One key update/logging/test report/feedback/function list via WIFI.
* Automatically Wi-Fi intelligence update.
* Unparalleled OBDII functionalities-support all 5 OBDII protocols and all10 test modes.
* Extensive vehicle coverage for most US, Asian ,European and Australian vehicle makes.
* latest and wide vehicles Coverage, more makes covered to 2016 or 2017.
* Powerful diagnostic functions and coding/resetting/programming.
* Complete function including live data, ECU programming and so many others.
* Work stably and smoothly in high and low temperature environment.

VPECKER E4 Product Introduction:

* OBD2 adapter can be compatible with all 16 pin vehicle.
* Online intelligence upgrade, support many intelligent way of upgrading.
* Powerful diagnostic functions covers DTC, data stream,component testing and freezeframing, coding/restting/programming ect...
* Some software realize smart intelligence of vehicle info and support test track.
* Beautiful UI interface, easy operation, good experience.
* Intelligent VCI built-in overvoltage automatic protection function, which ensures the diagnostic tool and vehicle are not damaged by accidental damage.
* Work stably and smoothly in high and low temperature environment.


VPECKER E4 System Coverage
ME-Motor electronics
CDI-Common Rail Diesel Injection
ETC-Electronic transmission control
ESM-Electronic selector module
SBC- Sensotronic Brake Control
ESP-Electronic stability program
BAS-Brake assist
Suspension
TPC-Tire pressure monitor
Airbag
CGW-Central gateway
EIS-Electronic ignition switch
OCP-Overhead control panel
UCP-Upper control panel
XALWA-Xenon headlamp
VPECKER E4 ATA-Anti-theft alarm system
IC-Instrument cluster
ASSYST-Active Service System
SCM-Steering column module
EPS-Electrical power steering
PTS- Parktronic system
EPB-Electric parking brake
COMAND/AUDIO
CD/DVD
TV tuner
CTEL-Cellular telephone
DCM-Door control module
ESA driver-Electric seat adjustment driver
ESA passenger-Electric seat adjustment passenger
VPECKER E4 AAC-Air conditioning
WSS-Weight sensor system
SVMCM-Special vehicle multifunction control module
etc….
Extensive system coverage, can detect all the electronic units in cars.
The data accuracy can be compete with OEM level.
The running speed and operation experience can be better than OEM equipment.

Extensive vehicle coverage, support over 10 thousand models.
Support Wifi upgrade automatically and one-key upgrade, simple operation.
Provide Version information, software release time and software upgrade introduction, the user can quickly understand the update content.
Provide upgrade status and download data, for users better understand the function and service condition.
Customized upgrade just for customers demand. Include car diagnostic , special function , application for car owner, product service, professional data stream analysis...ect.
Frequent upgrades which meet customer needs.
IDUTEX Tablet, android based multifunctional diagnostic tool with 8 inch tablet developed by IDUTEX, is humanized human-computer interface for software, extremely easy-to-use with touch-screen

operation and intuitive operation. It can work stably and smoothly in high and low temperature environment.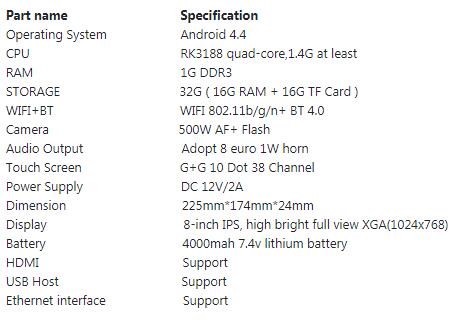 VPECKER E4 Package List:
1pc x Packing Box
1pc x Vpecker E4 VCI
1pc x Table
1pc x 12V Charger
1pc x Qulck Start Gulde
1pc x Password Envelope
1pc x USB Cable
1pc x Card Reader
1pc x 16g TF card

News
New Products
Partners
Contact Us
Car2diag Electronic Tech Co.,Ltd.
Add:
Email:
sale@car2diag.com
MSN:
sale@car2diag.com
SKYPE:
autocables
SKYPE:
car2diag03