Products
Autel Maxidiag Elite MD701 With Data Stream Function for All System Up
Model:
Description:
Autel Maxidiag Elite MD701 With Data Stream Function for all system update internet

Language: English Only

Autel's new MaxiDiag MD701, the most advanced and multifunctional scan tool powered by its exclusive technology, is designed for technicians to troubleshoot engine, transmission, ABS, and airbag systems for most of the Asian vehicles on the road today. This new diagnostic platform delivers fast and easy diagnostics at the right price. With the optional OBD-I adapter set, the MaxiDiag can diagnose older vehicles.
Autel Maxidiag Elite MD701 Features

·One tool to do it all. Reads and clears trouble codes on engine, transmission , airbag, and ABS failures
· Global OBD I & OBD II coverage (US, Asian, & European)
· Turns off engine, transmission, ABS, and airbag warning lights for all major Asian vehicles
· Supports all 10 test modes of the latest J1979 OBD II test specs, including Read Codes,Erase codes, Live Data, Freeze Frame, I/M Readiness, O2 Monitor Test, On-Board
Monitor Test, Component Test, and Vehicle Information
· Enhanced OBD II Mode 6
· OBD II code tips guide technicians to the root cause of trouble codes faster
· Data graphing
· View freeze frame data
· USB cable included for product updates
· One year of FREE software updates and upgrades included
· Prints data via PC-link
· Limited One (1) Year Warranty
Package list:

· MaxiDiag®MD701 Tool
· User's Manual
· CD software
· USB cable
MD701 Code reader for all system: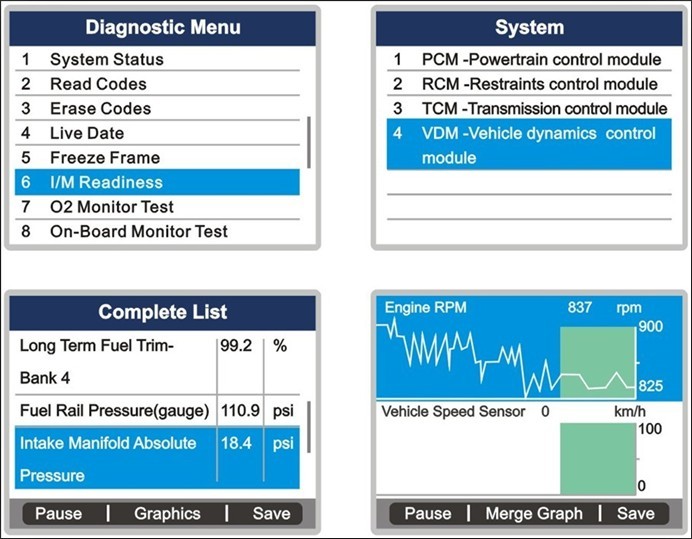 News
New Products
Partners
Contact Us
Car2diag Electronic Tech Co.,Ltd.
Add:
Email:
sale@car2diag.com
MSN:
sale@car2diag.com
SKYPE:
autocables
SKYPE:
car2diag03