Products
Autel MaxiCheck Airbag/ABS SRS Light Service Reset Tool
Model:
Description:

Autel MaxiCheck Airbag/ABS SRS Light Service Reset Tool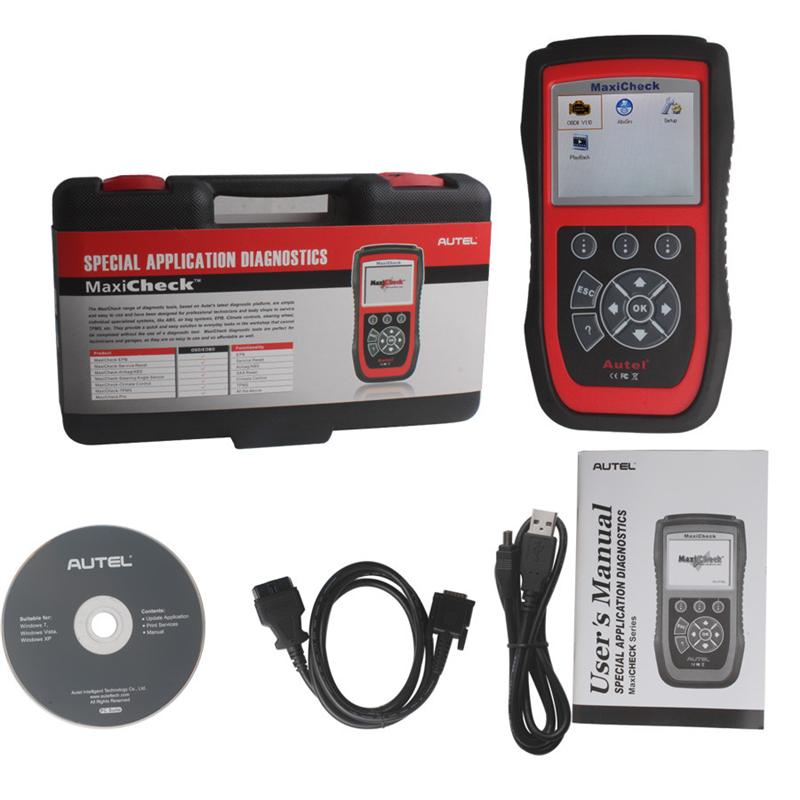 Autel MaxiCheck Airbag/ABS Vehicle Coverage:
GM, CHRYSLER, FORD, AUDI, ABARTH, ALFA, BENZ, BMW, BENTLEY, BUGATTI, CITROEN, DACIA, EU FORD, FIAT, JAGUAR, LANDROVER, LANCIA, MINI, MAYBACH, OPEL, PEUGEOT, PORSCHE, RENAULT, SAAB, SMART, SEAT, SKODA, SPRINTER, VW, VAUXHALL, VOLVO, AU FORD, HOLDEN, ACURA, DAEWOO, HONDA, HYUNDAI, ISUZU, INFINITI, KIA, LEXUS, MAZDA, MITSUBISHI, NISSAN, SCION, SUBARU, SUZUKI, TOYOTA
Autel MaxiCheck Airbag/ABS Feature & Functions:
1. Diagnoses ABS/ SRS system codes on most 1996 and newer major vehicle models
2. Supports all 10 modes of OBDII including enhanced Mode 6
3. Reads / clears codes of ABS/SRS system and turns off ABS/SRS warning light
4. Reads, records and plays back live data of ABS/SRS sensors
5. Performs bi-directional tests such as cycling the ABS solenoids, running pump motor, activating seatbelt reminders and so on
6. Retrieves ABS/SRS ECU information
7. On-screen code definitions
8. Code cause/solution tips guide technicians to the root cause of trouble code faster, saving diagnosis and repair time
9. Incredibly easy to use with intuitive navigation and step-by-step on-screen instructions
10. Prints data via PC
11. SD memory card for data backup and software update
12. One year free online software updates
Autel MaxiCheck Airbag/ABS Specification:
Display: TFT color display (320 x 240 dpi)
Operating Temperature: 0 to 60°C (32 to 140 °F)
Storage Temperature: -20 to 70°C (-4 to 158 °F)
External Power: 12.0 to 18.0 V power provided via vehicle battery or adapter
Autel MaxiCheck Airbag/ABS Package List:
1pc x MaxiCheck Airbag/ABS Main unit
1pc x OBDII Cable
1pc x USB Cable
News
New Products
Partners
Contact Us
Car2diag Electronic Tech Co.,Ltd.
Add:
Email:
sale@car2diag.com
MSN:
sale@car2diag.com
SKYPE:
autocables
SKYPE:
car2diag03